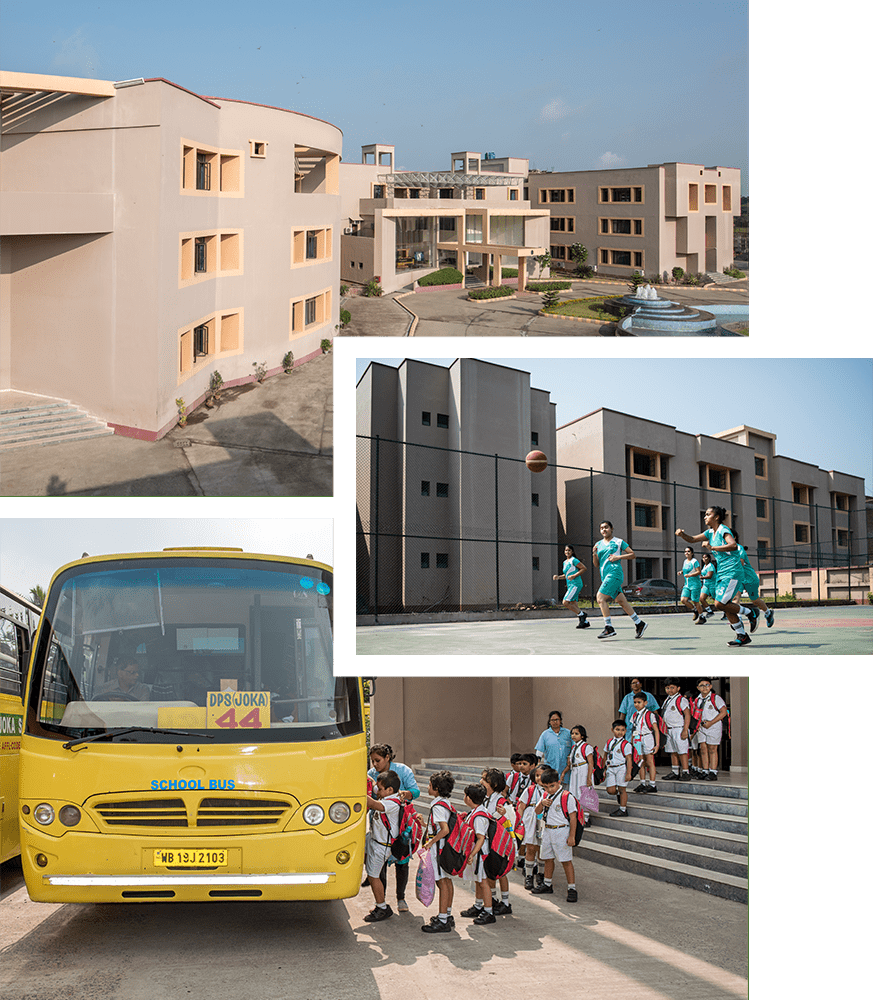 Infrastructure & Facilities
An imposing and impressive Administrative block that houses the Pro. V.C's Chamber, Principal's Office and the Office Executive's room along with the Accounts Department, Reception and Visitor's room. The Academic block houses more than 100 spacious classrooms which includes Primary and Kindergarten schools with modern comfortable furniture and green boards and all other state-of-the-art facilities.
A beautiful and spacious library with over 6000 books, an Art & Craft Centre, a Music room with wide range of Indian and Western instruments, three Computer Labs with over 120 Computers, a Language Lab, Multipurpose Hall, a Modern Conference room, a Basketball Court, Tennis Court, large Football and Cricket Field, Swimming Pool, splash pools for kids.
Adding grace and beauty to all this is a beautiful Children's Park, that enhance the aesthetics of the surroundings with smooth manicured lawns all around.