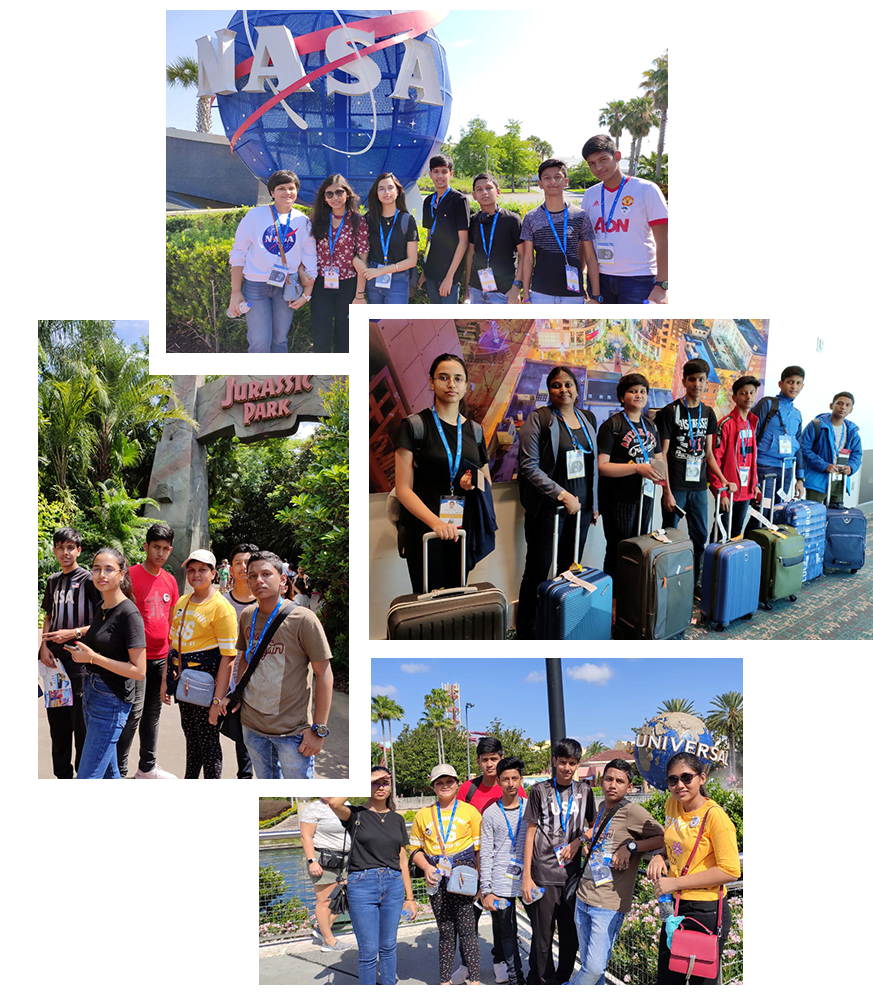 Besides intellectual development of the personality being achieved inside the classroom, aesthetic development, character building, spiritual and moral values, physical growth and creativity gets better inculcated outside the classroom through co-curricular activities.
DPS Joka organized its 1st International Trip to United States of America's NASA(National Aeronautics and Space Administration) with the motto ''To travel is to evolve'' into better human beings and responsible global citizens by exposing the students to a foreign culture, people and land, during the summer vacations(26th May – 7th June, 2019). It was an educational trip as well as fun trip wherein the students got to see, to learn, to explore to live and make memories forever.
The first highlight of the trip was obviously the two day visit in Orlando to the renowned Kennedy Space Centre. Disney World & visit to Universal Studios were yet another lifetime experience for the students. They were surrealistic amusement theme parks with wide range of rides and live shows. The majestic Niagara Falls, the Maid of the Mist was indeed an enchanting experience. It was truly a privilege to see these two imminently important centers of education ie Harvard University and MIT(Massachusetts Institute of Technology) in Boston that inspired the students to work hard academically. Their final destination was New York, the busiest and most populous city of America, where they saw Central Park, 9/11 Memorial, Brooklyn Bridge, One World Observatory and Statue of Liberty.
The twelve day tour was indeed an incredibly enriching experience for all students wherein they acquired innumerable life skills, learnt a lot in terms of science and history and above all became more independent and responsible in this journey. Each day the students had to write about their experiences and impressions as well as interactions with the soil, the people and the culture of this great land. This was truly a precious journey in terms of a learning adventure that created tons of beautiful memories.