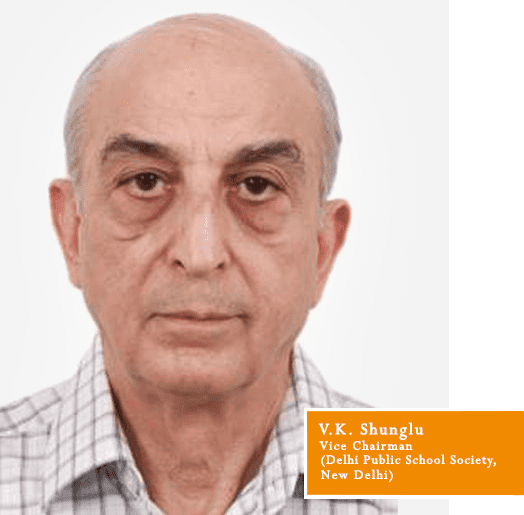 Message From The Chairman, DPS Society
Delhi Public Schools all over India and abroad claim to be a total solution for the parents looking forward to the best possible Educational Institution for their wards in India and abroad. These schools under the roof of DPS Society, has a cumulative approach towards imparting education through exchange of ideas, providing a platform for students to express their candid and undiluted views, training them to utilize the slightest of their mistakes as learning experience. We are committed to bring out the best of every child under our care and offer them a joyful life.
I am glad to know that the team DPS (Joka), South Kolkata is now geared up with all its resources and expertise for the academic session 2023-24 to uphold the DPS vision and philosophy in the field of Education.
I wish the Management, Principal, Staff, Students and Parents of DPS (Joka) , South Kolkata all the very best in all their future endeavors.
V.K. Shunglu, Chairman
Delhi Public School Society, New Delhi