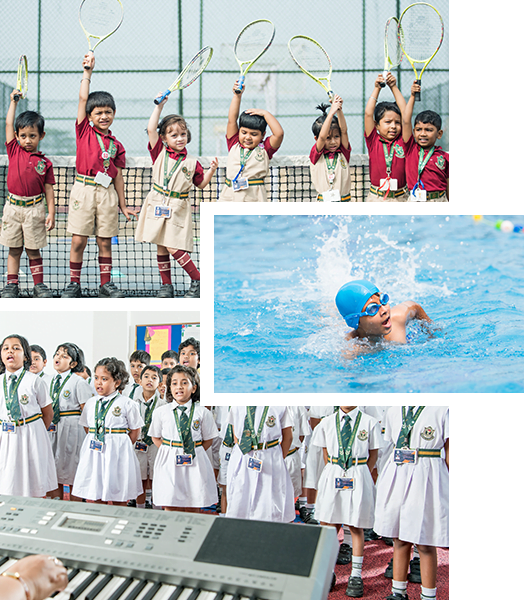 Shaping Impressionable Minds
Children are naturally full of unmixed joy and bliss.  This pure joy and bliss are sparks of divinity within the individual self.   But sadly enough this joy and bliss is systematically smothered and snuffed out by the environment at home and at school.  The largest single factor responsible for robbing children of their joy and bliss is the drudgery involved in learning right from early childhood.  We at DPS Joka, which opens its portals right from the Nursery section, try to promote joy of learning as well as learning of joy at all stages, though more specially at the primary level.  We accomplish this in our tiny tots through joyous activities like water games and various other creative games.  The curriculum at this stage is structured to eliminate boredom and enhance learning pleasure, thus making learning a joyful experience.
Our classrooms, particularly in the nursery and kindergarten classes are provided with the state-of-the-art facilities, essential for modern educational institution.  Kids are allowed to experience and discover new things instead of being led by the nose.  This makes the whole process interesting and a lot less cumbersome.